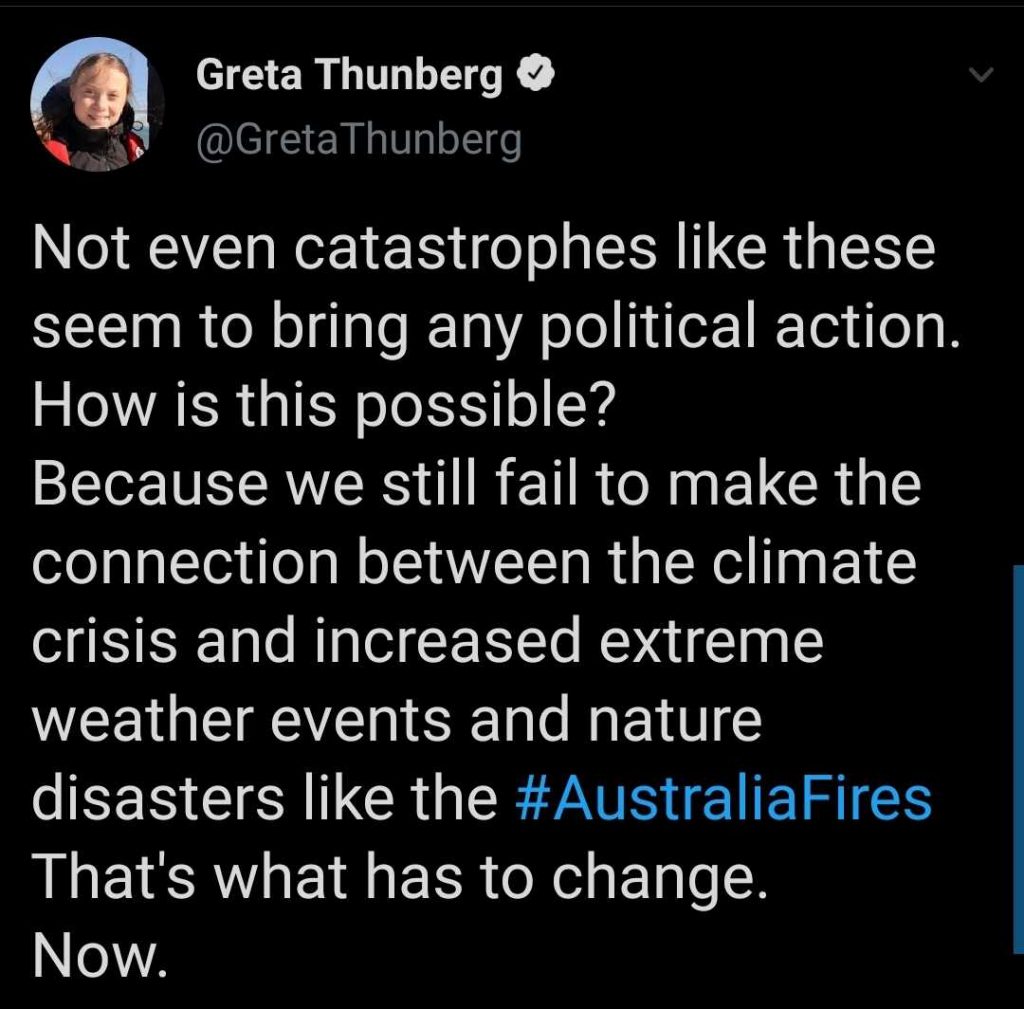 Australian PM Scott Morrisson says he's not out to "impress people overseas", in a rebuke of Swedish climate activist Greta Thunbergs critique of the handling of the raging fires in Oz.
•••
Medan de ödesdigra bushbränderna fortsätter att härja i New South Wales har den svenska klimataktivisten Greta Thunberg än en gång blivit föremål för politisk debatt i Australien. Under gårdagen kommenterade och RT:ade Thunberg en tweet från den australiska nyhetskanalen Nine News om bränderna:
Inte ens katastrofer som dessa leder till politisk handlingskraft. Hur är det möjligt? För att vi fortfarande misslyckas med att koppla klimatkrisen till ökat extremväder och naturkatastrofer som #AustraliaFires". Det måste ändras. Nu.
Det är ett uttalande som inte fallit i särskilt god jord hos Scott Morrisson, premiärminister i Australien. I ett uttalande till AAP som publiceras i Nine News menar Morrisson att:
We'll do in Australia what we think is right for Australia, and that has always been my guiding principle. I'm not here to try to impress people overseas.
Scott Morrison har också skrivit om de australiska bränderna i en så kallad op-ed i The Daily Telegraph: "We won´t embrace reckless climate targets". Bland annat skriver han att:
There is no disagreement and there has not been any denial of this critical factor, either by the federal government or any state or territory government.