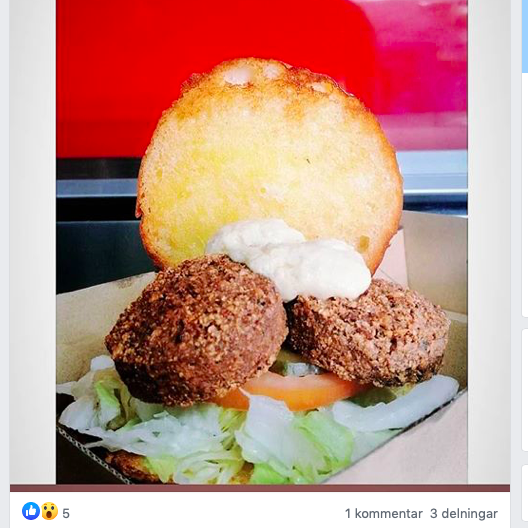 Kritik mot australiska vego-burgaren Greta Thunburger
Beskrivningen av falafelburgaren väcker kritik.
Häromdagen genomförde den svenska klimataktivisten Greta Thunberg sitt avsnitt av 2020 års Sommar i P1. Ett klassiskt hedersuppdrag. Men Thunberg fortsätter att väcka uppmärksamhet även utomlands, som i fallet med den australiska burgaren "Greta Thunburger". Ett namnval vars menytext lett till mycket kritik mot hamburgerrestaurangen Lazy Gramps i förorten Cheltenham i sydöstra Melbourne.
I Uber Eats-menyn går det att läsa följande tjuvnyp mot Greta Thunberg:
You ruined my meat! She may be full of hot air, light on facts and high on Carbon monoxide but How deer you mock this little number!"
Burgaren är växtbaserad och består av falafel, tomater, pickles, sallad med tahinisås och har ett "minimum carbon foot print" samt serveras med battered chips och en läsk. En Greta Thunburger kostar 15 australiska dollars.
Australiska PR- och marknadsföringsbiblen B&T rapporterar om att Greta Thunburger har väckt kritik från vegetarianer som är upprörda över att menytexten verkar håna Thunberg. Även Yahoo News! Australia citerar flera kritiska vegetarianer.
Lazy Gramps uppger enligt flera medierrapporter att Greta Thunburger för närvarande är slutsåld med anledning av stor försäljningsåtgång.
På hamburgerhakets hemsida går det att se hur Greta Thunburger ser ut: